BEDTIME with the BEASTS
AN OVERNIGHT TRIP TO THE KNOXVILLE ZOO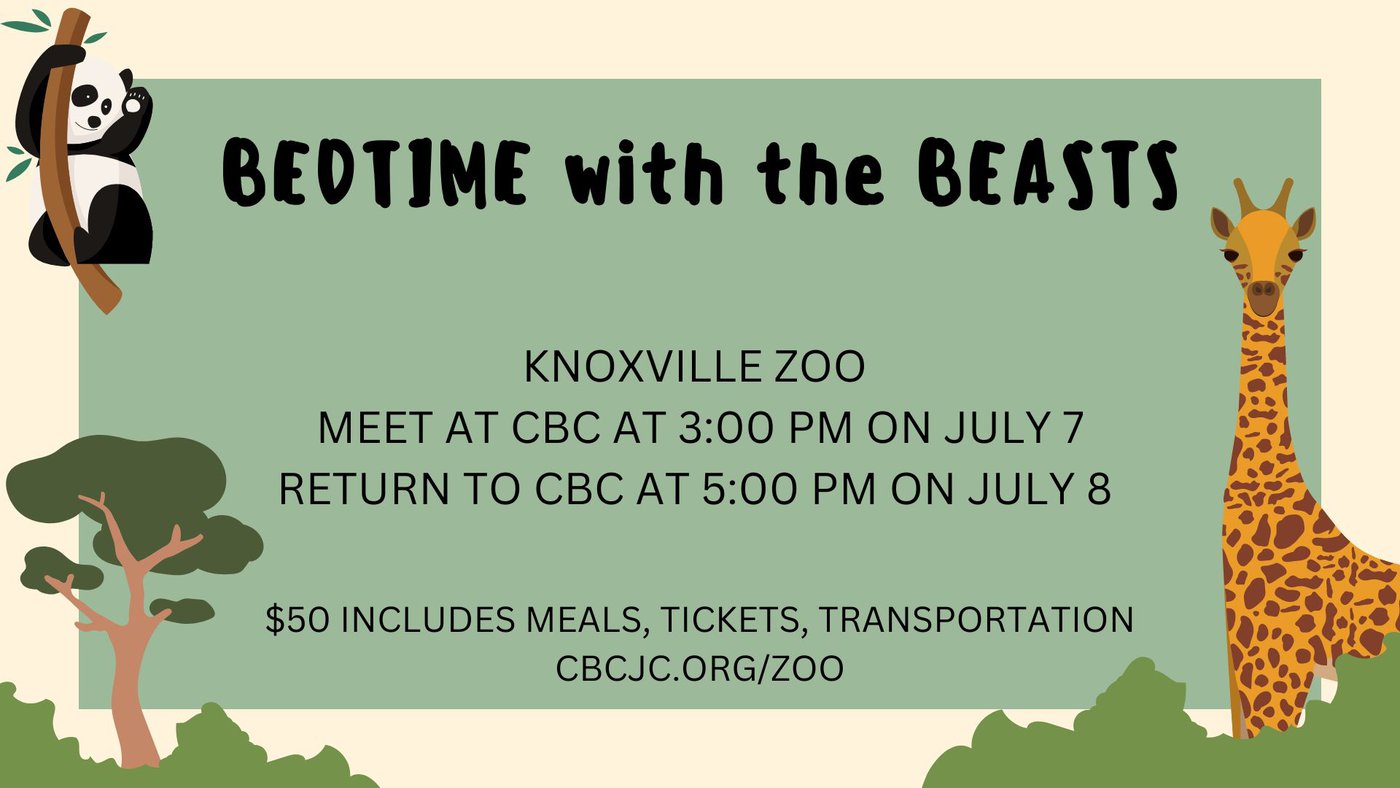 Cost: $50
Includes: transportation, dinner Friday night, breakfast and lunch on Saturday, and zoo admission Saturday.
We will leave CBC at 3:00 PM on Friday, July 7 and arrive at the Knoxville Zoo around 5:00 PM. Once we arrive, we will eat dinner, then get a behind-the-scenes tour of the zoo, including an opportunity to see some of the nocturnal animals who are usually sleeping during the daytime. We will sleep indoors at the zoo, and wake up to have breakfast before the zoo opens. Once the zoo opens Saturday morning, we will have a chance to explore any extra exhibits we missed the night before. After that, we'll grab lunch in Knoxville, followed by a brief stop before we arrive back at CBC by 5:00 PM on Saturday, July 8.
This trip is open to all kids over 6 years of age (sorry, the age requirement is per the Knoxville Zoo, although younger siblings and parents are more than welcome to join us at the Zoo on Saturday and we will get you a group rate ticket). Kids are more than welcome to bring their friends! Parents are also welcome to chaperone with us, free of charge. Email hkern@cbcjc.org to reserve your spot today!